Weekly Services
THIS WEEK'S SCHEDULE
OF SERVICES & EVENTS
Sunday, February 18 8:45 AM-Orthros

10:00 AM-Divine Liturgy

Share Sunday/Parish Oratorical Festival

No Sunday School or Greek School

6:00 PM-Forgiveness Vespers

Monday, February 19 Clean Monday-Lent Begins

5:30 PM-Great Canon I-Sumter Church

Tuesday, February 20 5:30 PM-Great Canon II

5:30 PM-Parish Council Meeting

Wednesday, February 21 9:30 AM-Pre-Sanctified Liturgy

5:30 PM-Great Canon II

5:45 PM-Junior Choir

Practice-Sumter Church

6:30 PM-Lenten Bible Study

Thursday, February 22 5:30 PM-Great Canon II

6:00 PM-Adult Choir Practice

Friday, February 23 7:00 PM-Salutations to the Theotokos

Saturday, February 24 9:30 AM-Divine Liturgy

5:00 PM-Hope & Joy Groups,

Fellowship Hall

6:00 PM-Great Vespers
             ANNOUNCE

MENTS
Please return your Pledge Card to the church office as soon as possible. Thank You!
Wear Red next Sunday, February 25th, for the American Heart Association's Go Red for Women Campaign. Go Red for Women is the American Heart Association's national call to increase awareness and help prevent heart disease, the number one killer of American women.
MARK YOUR CALENDAR: St. Katherine's Ladies Philoptochos will be holding their 71st Annual Bake Sale & Luncheon, on Thursday, March 29th from 10:00 AM until 3:00 PM. Dinner pick-up from 4:00 PM to 6:00 PM. Call ahead (461-0249). Chicken Souvlaki, Pastitsio, Greek Salad and more!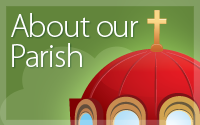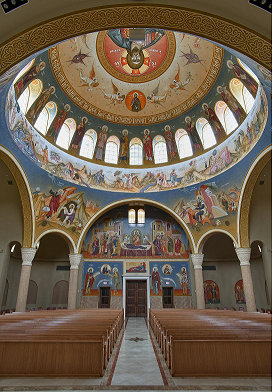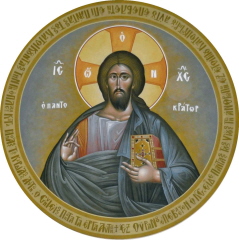 The Adornment Of Our Beautiful Sanctuary