Weekly Services
THIS WEEK'S SCHEDULE
OF SERVICES & EVENTS
Sunday, April 15 8:45 AM Othros

10:00 AM Divine Liturgy

Tuesday, April 17 7:30 AM Breakfast Fellowship

11:00 AM Adult Fellowship

5:30 PM Parish Council

Wednesday, April 18 5:30 PM Paraclesis

5:45 PM Junior Choir

Thursday, April 19 6:00 PM Adult Choir

ANNOUNCEMENTS

One Year memorial for Jim Leventis. May his memory be eternal.

Let's get to know our neighbors! The St. Katherine's Philoptochos will host Elizabeth Igleheart, Vice President of the Advancement for Transitions Homeless Center on Tuesday, April 24th, at 6:00 PM in the coffee hour room. Refreshments will be served and a brief program on the center will be presented. This will be a great time to get to know our neighbors and fellow parishioners!

General Assembly will be held on Sunday, August 22, immediately following Liturgy.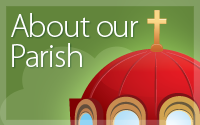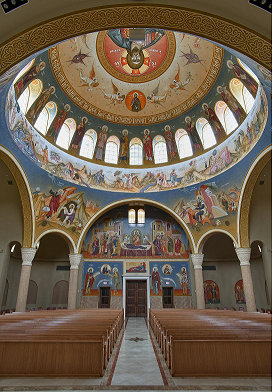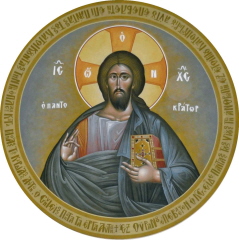 The Adornment Of Our Beautiful Sanctuary