Weekly Services
THIS WEEK'S SCHEDULE OF SERVICES & EVENTS
Saturday, April 29 Great Vespers 6:00 PM
Sunday, April 30 Orthros 8:45 AM Divine Liturgy 10:00 AM


Tuesday, May 2 Breakfast Fellowship 7:30 AM
Adult Fellowship Group 11:00 AM


Wednesday, May 3 Paraclesis 5:30 PM
Junior Choir 5:45 PM
Bible Study 6:15 PM


Friday, May 5 St. Irene
Divine Liturgy 9:30 AM

Saturday, May 6 No Great Vespers
ANNOUNCEMENTS

Today One Year memorial service for Angela Wynn, and Nine Day memorial for Angelo Angelakis. May their memory be eternal.


Today join us for refreshments in the coffee hour room right after Liturgy. The General Assembly meeting will follow immediately after coffee hour.


Breakfast Fellowship will resume this Tuesday at 7:30 am followed by Adult Fellowship at 11:00 am.


St. Katherine's Philoptochos will hold a dinner meeting this Tuesday, May 2 at 6:00 pm at Zorba's in the Seven Oaks shopping center on St. Andrews Road. All women in the community are invited to attend. Please contact Elizabeth at 783-8826 if you need a ride or have any questions.


Junior Choir practices this Wednesday at 5:45 pm., and Saturday at 2:30 pm.


Adult Choir practices this Thursday at 6:00 pm, and Saturday at 3:00 pm.


Hope/Joy Saluda Splash Ice Cream Bash this Saturday, May 6 from 10:30 am - 12:30 pm at Saluda Shoals Park on Bush River Road. Cost is $3 per child (and $5 per car for parking). Please RSVP to Maria Chakides at maria.chakides@ccbcc.com.


Spring Concert next Sunday, May 7 at 5:30 pm. Come join the Adult and Junior Choirs and guest musicians for a musical evening.


St. Katherine's Philoptochos is accepting nominations for their Board. Submit nominations to Elizabeth Render at eljore@aol.com or 783-8826. Nominations will be accepted through May 28. Any woman in the community may join the Philoptochos and be nominated for the Board. We are looking forward to some new Board members to work in conjunction with some previous Board members. Please contact Elizabeth if you have any questions.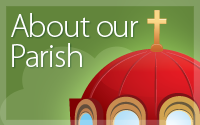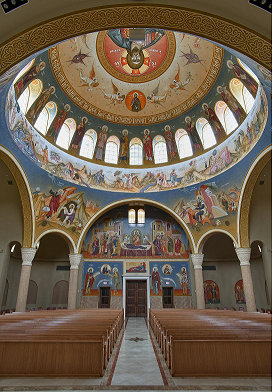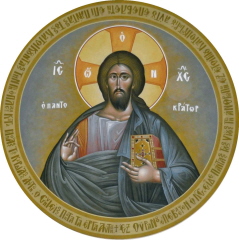 The Adornment Of Our Beautiful Sanctuary