Weekly Services
THIS WEEK'S SCHEDULE OF SERVICES & EVENTS
Saturday, September 22 Great Vespers 6:00 PM

Sunday, September 23 Orthros 8:30 AM Divine Liturgy 9:30 AM

Tuesday, September 26 Parish Council 5:30 PM
Wednesday, September 27 Paraclesis 5:30 PM
Junior Choir 5:45 PM
Thursday, September 28 Adult Choir Practice 6:00 PM
Saturday, September 30 No Great Vespers
ANNOUNCEMENTS
Today please join us for refreshments in the coffee hour room right after church.

Festival Pastry Sale - We will be selling the remaining festival pastries after church today at reduced prices during coffee hour. We will take cash, checks, and hopefully debit/credit cards.

Welcome New Altar Servers - the Church offers a wonderful opportunity for the boys of our Cathedral to participate and serve in the altar during Liturgical services. All boys in the third grade and higher are invited to serve. We ask the parents of all interested boys to contact Chrysostom Mitchell, pastoral assistant, at ChrysostomSC@gmail.com or 803-200-2559.

HTGOC Greek School Orientation and Placement Testing - this Wednesday, September 27 from 4:30 - 5:30 pm in the parish hall. Today is the last day to register your student(s) in the parish hall or via email at htgocministries@gmail.com. Classes will meet on Sundays (12:45 - 1:45 pm or 2:00 - 3:00 pm) and on alternating Wednesdays from 4:30 - 5:30 pm from now until May 13.

Junior Choir practice this Wednesday, at 5:45 pm.

Adult Choir practice this Thursday, at 6:00 pm.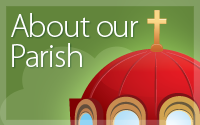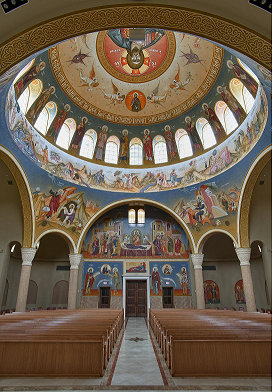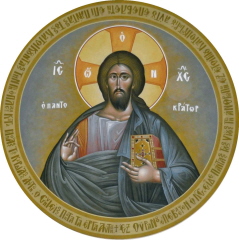 The Adornment Of Our Beautiful Sanctuary