Weekly Services
This Week's Schedule of Services and Events
---
Sunday, June 10 8:45 AM Othros
10:00 AM Divine Liturgy
Monday, June 11 St. Bartholomew
9:30 AM Divine Liturgy
3:00 PM Vacation Church School
Tuesday, June 12 3:00 PM Vacation Church School
Wednesday, June 13 3:00 PM Vacation Church School
5:30 PM Paraclesis
Thursday, June 14 3:00 PM Vacation Church School
Friday, June 15 3:00 PM Vacation Church School
Saturday, June 16 NO Great Vespers
ANNOUNCEMENTS
JUST A FRIENDLY REMINDER! Before scheduling any organizational meetings here at the church, please call the church office (803-252-6758) and speak with Linda Sheetz. We need to make sure there are no conflicts on the church calendar or in availability.
ALL CALL FOR GENTLY USED FESTIVAL T-SHIRTS: The festival T-shirt committee would like to recycle your T-shirts in a creative way. Please call the office if you have some to donate. Stay tuned for the results and thank you for your support!
Iconography Update: We are in the final phase of our Iconography campaign and contributions have started coming in. If interested in pledging for a specific piece, please let any Parish Council Member know. A list of the items needed is available in the back of the Church and outside the Church Office.
*Also remember that any amount contributed will be matched dollar for dollar by the Mary X Pappas Fund (up to $100,000). This money will be used towards completing any unsponsored pieces or to offset any expenses. This means that if you sponsor a Saint at $4,500, the campaign generates an additional $4,500 dollars for other pieces.
*This also means that any general contributions of ANY amount ($1000, $500, etc) to the campaign will also be doubled and used to help us achieve this goal. So even if you cannot sponsor a specific piece, please make a donation towards the campaign as "General Icon Donation", since this will also be matched to help us obtain the entire $100,000 match.
*Current plans are to have George Kordis and his team onsite this fall to complete the work.
If you have any questions please contact Father Michael, or email John Zourzoukis at jzourzou@gmail.com.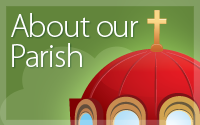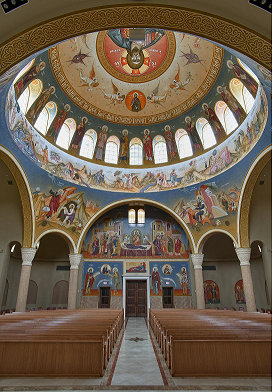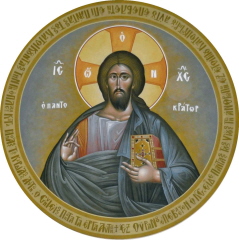 The Adornment Of Our Beautiful Sanctuary