Weekly Services
THIS WEEK'S SCHEDULE OF SERVICES & EVENTS
Saturday, March 25 Divine Liturgy at Paracletos Monastary 9:00 AM
Great Vespers 6:00 PM
Sunday, March 26 8:45 Orthros 10:00 Divine Liturgy
Tuesday, March 28 Breakfast Fellowship 7:30 AM
Adult Ed Group 11:00 AM
Wednesday, March 29 Presanctified Liturgy 9:30 AM
Great Compline 5:30 PM
Friday, March 31 Akathist Hymn 7:00 PM
Saturday, April 1 Great Vespers 6:00 PM
ANNOUNCEMENTS
Spaghetti Luncheon commemorating Greek Independence Day March 25th today. Immediately after church, everyone is invited by AHEPA to attend.

Easter basket order: Adult baskets are $60, Children's baskets are $40. Email your order to skphilop@gmail.com or call Niki Stewart at 407-1190.

Tsoureki: Order now to ensure you get one. We sell out at the bake sale. Email your order to skphilop@gmail.com

Breakfast Fellowship will meet this Tuesday at 7:30 am followed by the Adult Fellowship at 11:00 am, as we continue exploring the life and teachings of St. Paisios.

Packaging pastry for the bake sale this Wednesday and Thursday from 9:00 am - 2:00 pm each day.

Junior Choir practices this Wednesday at 5:45 pm.

Adult Choir practices this Thursday at 6:00 pm.

Annual Pascha Picnic will be Saturday, April 22. Reserve your charter bus seats TODAY to celebrate at the Diakonia Center without the hassle of driving. Visit the registration table in the parish hall for more details.

Holy Friday Myrrh-bearers...all K5 - 5th grade girls who are interested in participating as flower girls on Holy Friday are asked to contact Maria by April 8 for details at htgocministries@gmail.com.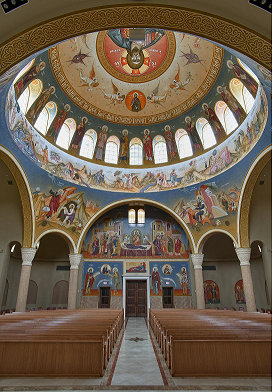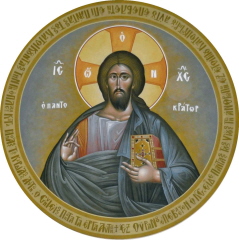 The Adornment Of Our Beautiful Sanctuary