Weekly Services
This Week's Schedule of Services and Events
---
Sunday, October 14
8:45 AM Orthros

10:00 AM Divine Liturgy

Tuesday, October 16

5:30 PM Parish Council Meeting
Wednesday, October 17
5:30 PM Paraclesis

5:45 PM Junior Choir Practice
Thursday, October 18
St. Luke the Evangelist
9:30 AM Divine Liturgy

6:00 PM Adult Choir Practice
Saturday, October 20
6:00 PM Great Vespers

6:00 PM Hope & Joy Fall Festival
ANNOUNCEMENTS



---
Hope & Joy Fall Festival - Saturday, October 20th at 6pm
Our Hope and Joy children are cordially invited to our Fall Festival hosted by Tommy and Stacey Dombalis' home located at 127 Holliday Road, Columbia, 29223. Our children will enjoy food, crafts, s'mores, and more!
Tuesday Morning Fellowship
We will resume our Breakfast Fellowship at 7:30 AM and Weekly Adult Fellowship at 11:00 AM with Father Michael on October 23rd.
GOYA Game Night - Sunday, October 28th at 5pm
Our GOYANs will be meeting at Frankie's Fun Park (140 Parkridge Drive, Columbia, 29212) at 5pm for a game of putt-putt. This will be followed by dinner and discussion at Zorba's at 6169 Saint Andrews Road, Columbia, 29212, at 6pm.
DRIVERS NEEDED - George Zarvos and his dog need a ride to chuch on Sundays. He liveds behind the Food Lion shopping center opn Sunset Blvd, in East Columbia near Grecian Gardens. Anyone living in the West Columbia/Lexington area who would be willing to provide ride please call the Church Office at 803-252-6758. If we could get five or six volunteers we could rotate the driving schedule so no one would be committed to drive every week. Please don't delay.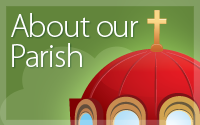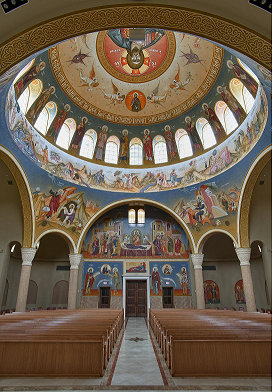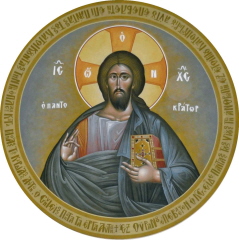 The Adornment Of Our Beautiful Sanctuary